Robert Morrissey: Director - Photographer - Author - Visionary
One of the best words used to describe the talents of executive producer Robert Morrissey is diverse. His abilities to rise up and master many genres of the professional imaging sciences have been what has separated him from the fold. Robert has been published in almost every photographic genre and style there is. From food to fine art, from scientific and medical to the factory floor, from catalog products to exotic travel and heart wrenching journalistic portraits.
Robert Morrissey is one of the country's top artistic and creative photography talents. Sponsored by Chimera, Olympus and DynaLite, he is the recipient of numerous awards from Canon, Kodak and is a Phase One featured photographer. Published internationally more than 100,000 times, Robert holds a degree in photography from the Kansas City Art Institute and has now over 25 years experience in the field.
---
Isak Hanold: Videographer - Sound Tech - Photographer
Isak Hanold was raised in Boulder, Colorado where he started doing photography at 16 years old, as an apprentice to the staff photographer for the local newspaper, the Colorado Daily. While at the newspaper, fundamental principals of photography were learned including building a foundation of photojournalism, black and white film photography, film processing in the dark room, printing and meeting daily, strict deadlines and demands of a newspaper. The fascination of a still image expanded into moving pictures and upon graduating high school, Isak moved to Santa Barbara, CA to attend Brooks Institute of Photography with an emphasis in Film.

Completing Brooks with a Bachelor of Arts, Isak has been blessed to live and work in Lake Tahoe filming extreme ski films, which took him to locations such as Canada, New Zealand, Germany, Austria and Switzerland. This included working with some of the world's best athletes including, Brad Holmes, Darren Rhalves, Shaun Palmer, Tanner Hall, Gretchen Blieler, Andy Finch, Seth Morrison and numerous other Olympic Athletes.
He has lived and worked in Los Angeles on a variety of productions including Women's Murder Club and Mad Men, various music videos and always still photography.
Isak currently lives in Boulder, Colorado where he enjoys skiing, photography and film making. He is a member of the Colorado Film and Video Association and volunteers for the Boulder International Film Festival.
---
Mission:
To create stylistically recognizable images for each project within budget and on time all while delivering a customer service experience that is second to none.
---
Service:
At Robert Morrissey & Associates we are just as dedicated to your project as you are. We understand that the success of your project is linked with the success of our studio. You can expect to receive top of the line professional customer service at all times and throughout the entirety of your project.
---
Quality:
In the last 11 years Robert Morrissey & Associates has made a name for itself producing high quality images for clients all over the country. Our images are created using state of the art equipment and software. Robert Morrissey & Associates is prepared at all times to deliver your final files prepared for print, large format or web.
---
Advantage:
The Robert Morrissey & Associates team has years of experience in the commercial and advertising photography fields. We guarantee to bring expertise to your projects that few studios teams can. Robert Morrissey has photographed foods, factories and faces for hundreds of companies with near pefect results. The advantage of hiring Robert Morrissey & Associates is we can handle the variety of photographic needs of your company. From executive portraits, to state of the art product shots and advertising photography for your websites or brochures.
Below - Morrissey & Associates Team member Paul Lee
running the state of the art AJA Cion 4K camera.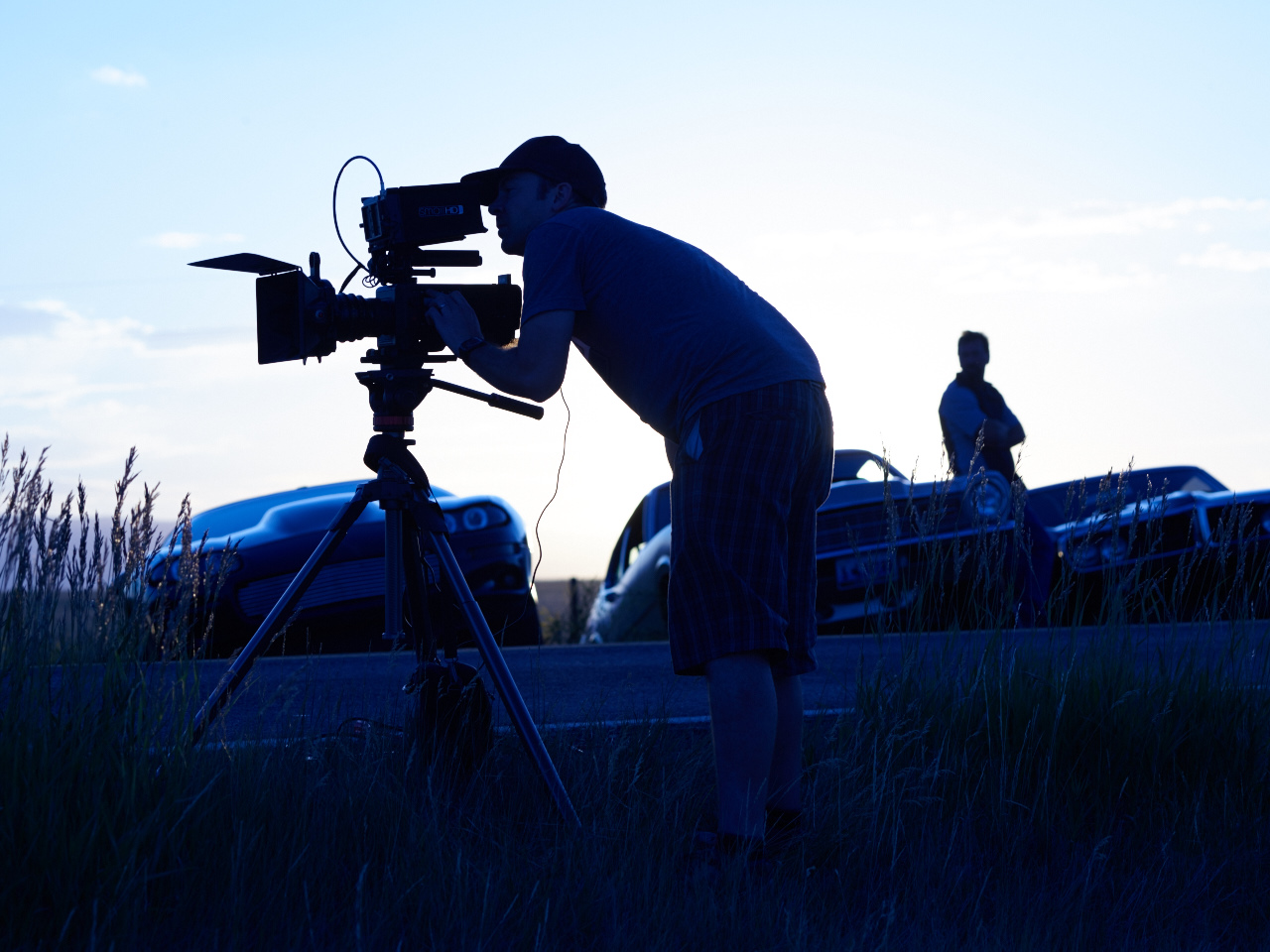 Below - Morrissey & Associates Team and client FDC Customs after a great two day shoot.